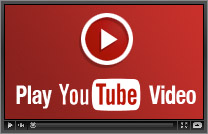 Cooker Hood LED Replacement Light Fitting -4w LED Lights 2950°Kelvin
*Please Note price shown is Per Light fitting

These light fittings will fit the following hoods:
LA-54-CAN-PLUS
LA-72-CAN-PLUS
LA-86-CAN-PLUS

Please note these LED fittings are not suitable for replacing Halogen Light Fittings. These will not work with existing halogen transformers and have a different style of plug adapter.

Cooker hood lights are designed to be used while cooking and not left on for extended periods. Doing so can result in premature bulb failure and also damage to the switch or PCB, this is the most common reason that we find for the failure of these components
If your lights and cause your switch to fail, this will be a repair can be costly, so please only use your cooker hood whilst cooking, and do not have your lights on all day. We also require you to install your cooker hood on a 3amp fuse, make sure the replacement bulbs are the correct ones for your cooker hood as cheap bulbs will not save you money in the long run!
LED Light Fitting for 54/72/86 Canopy Plus Cooker Hoods