Nuvola Stratos Cooker Hoods Technical Information
Specification Guide
PDF File - Opens in a New Window
Product Installation Guide
PDF File - Opens in a New Window
Buying Guide
PDF File - Opens in a New Window
Please click on the images below to be directed to the products

You will save £525.00 in 3 years if you purchase 1 x ceramic filter, compared to 16 x charcoal filters over the same period

The filter can be cleaned to prolong use of up to 2 - 3 years in normal usage of 2 to 3 hours per day. Simply place them in a pre heated oven for 45 mins to regenerate them .

This filter uses high quality and efficient ceramic filter that reduces odour reduction of 85 -90%, it's the best and most cost efficient way if you simply cannot duct your hood out.

Please Note: This ceramic filter is for the Nuvola Stratos ceiling hood.

The steel holder is already included when you purchase the hood.

The price is for 1 ceramic filter. ( Steel holder is included with this ceramic cartridge )
Filters For Recirculating


Carbon Charcoal Filter

Ceramic Rechargable Filter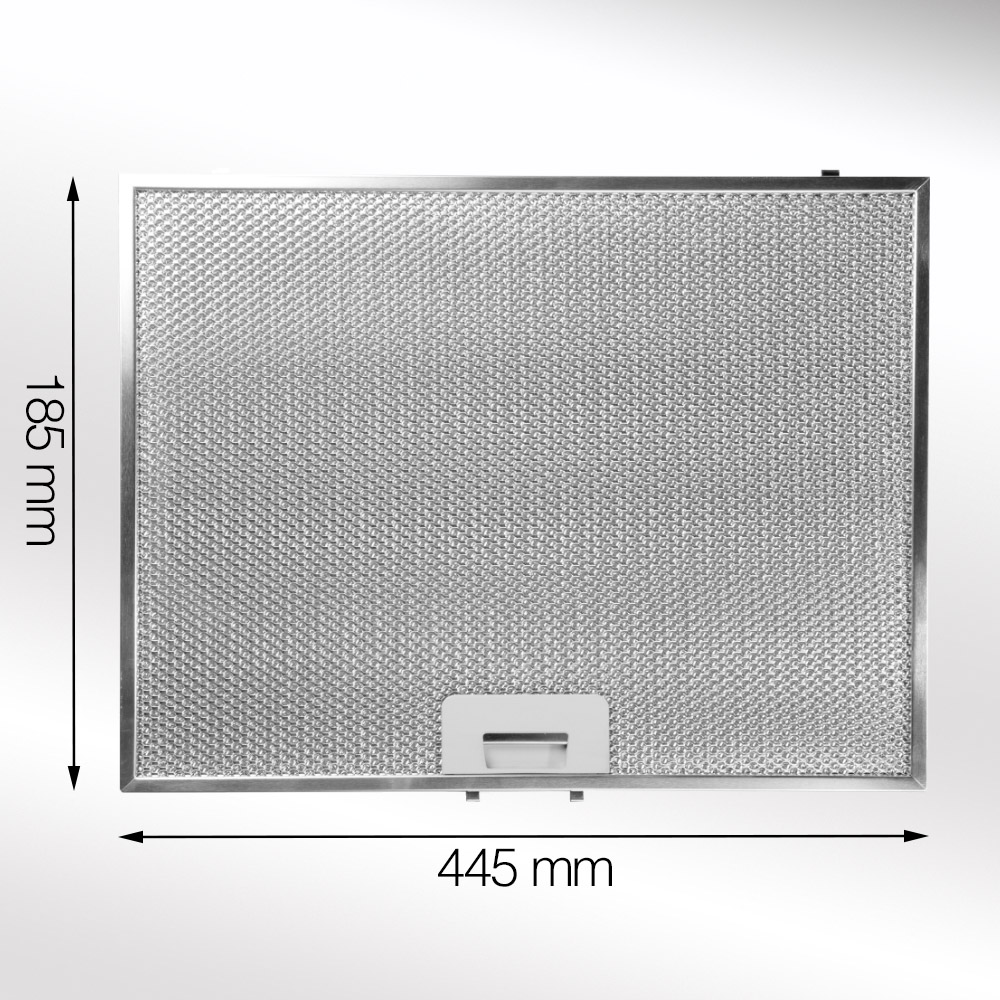 Metal Grease FIlter
Nuvola Stratos Recirculating Ceiling Kitchen Extractor White
LA-120-NUVOLA-STRATOS-WH
120cm Nuvola Recirculating Ceiling Hood in White

This Nuvola is part of our recirculating 'Stratos' ceiling hood range. If you are struggling for space to duct out this new range is perfect for you.

This new hood features an impressive 950m³/hr surface mounted motor specifically built for recirculation only using a unique charcoal filter cartridge. No need to duct out, simply fix to the ceiling and connect to a power supply.

This new flat motor is 'A' rated, completely remote controlled and incredibly easy to install. Simply secure the motor to the ceiling then attach the body of the hood to the motor.
The Nuvola has a painted steel body with 4x 1.3w LED spot lights running though the central panel.

We offer a free full seven years parts and labour warranty (Subject to registration) * please see our terms and conditions *
The Nuvola has 2 carbon filter options:
Standard high quality carbon filter

- We recommend you change this every 3 - 6 Months in normal usage of 2 to 3 hours per day. This is the standard filter option.

Long life ceramic carbon filter

- The filter can be cleaned to prolong use of up to 2 - 3 years in normal usage of 2 to 3 hours per day. Simply place them in a pre heated oven for 45 mins to regenerate them .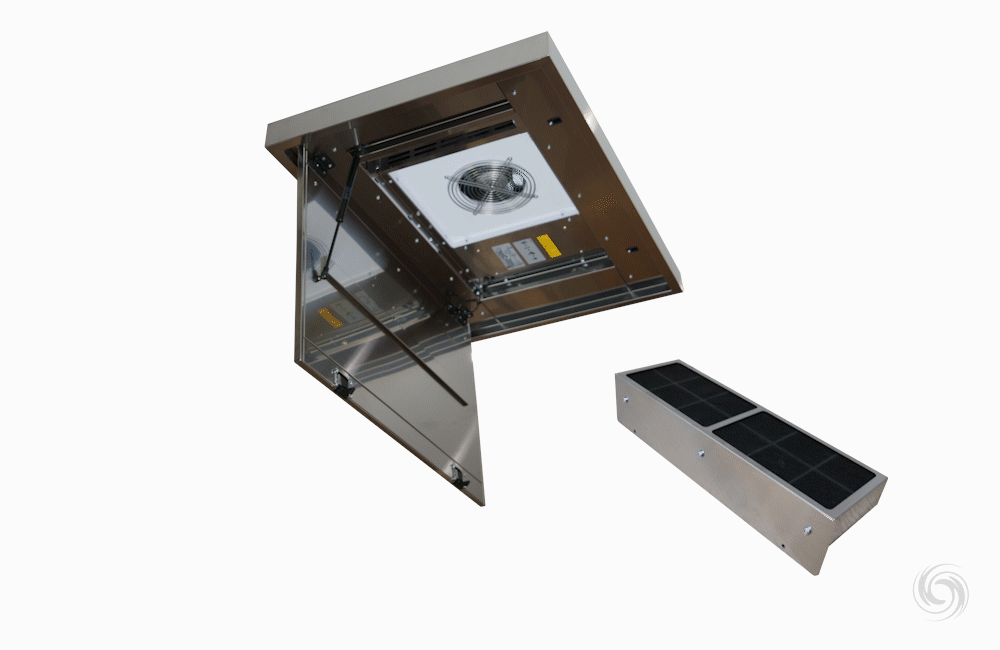 Nuvola Stratos - 120cm Recirculating Ceiling Hood - White
Related Products